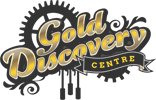 ---
Discover Hauraki Gold
A DAY-LONG FUN TOUR RE-TRACING THE HISTORIC GOLD TRAILS IN WAIHI AND THE STUNNING KARANGAHAKE GORGE.

YOUR PACKAGE INCLUDES
WAIHI GOLD EXPERIENCE ENTRY
GOLDFIELDS HERITAGE RAILWAY TRIP
BIKE HIRE TO CYCLE THE HAURAKI RAIL TRAIL.
INCLUDED WITH YOUR TICKET
Waihi Gold Experience entry.
Bike hire, helmet and trail guide.
Free coffee voucher.
Goldfields Railway ticket.
Adults: $89 and Children U/15 $69
Excursions start and end at the Gold Discovery Centre / i-SITE 126 Seddon St, Waihi.
TOUR OVERVIEW
Step into the life of a pioneering gold miner at the Waihi Gold Experience.
Ride the Goldfields Railway on the historic train from Waihi to Waikino.
Bike the wonder section of the Karangahake Gorge among the relics of gold fever.
Re-trace your route back to Waihi on the Hauraki Rail Trail.
Waihi Gold Experience
Arrive at the Gold Discovery Centre early morning where your journey will begin with an enlightening visit to the Waihi Gold Experience. This award-wining interactive experience will set the scene for your discovery of Waihi's fascinating 140-year quest for gold.
Goldfields Heritage Railway
After finishing the Gold Experience, you will be fitted out with all your biking adventure needs, including your personal trail guide. A modern fleet of good quality, well-maintained bikes is available, and helmets and bike locks are supplied for your safety and security.
A short bike ride to Waihi Railway Station warms you up before you and your bikes board the historic Goldfields Railway. A relaxing train journey winds its way through farming and riverside country and delivers you to Waikino railway station at the western end of the Karangahake Gorge.
Explore the Gorge
You are now ready to head off and explore the stunning Karangahake Gorge. The gorge has very strong connection with the local gold mining story and has a rich depth of relics and stories to share.
When you arrive at Waikino, unload your bike from the train and you're ready to start cycling again. Your bike journey will follow the Hauraki Rail Trail, one the easiest cycle trails in the country, into the gorge. It boasts some of New Zealand's best scenery and as a Grade One cycle trail, it's suitable for most fitness levels and cycling skills.
As you follow the Rail Trail you will enjoy a wide range of scenery and heritage including; Victoria Battery, Owharoa Falls, the 1km long heritage trail tunnel, Windows and Crown Tramway walks and much more depending on your itinerary and schedule.
The Return Trip
Once your exploration activities are complete, take the gentle ride back to Waihi and the Gold Discovery Centre to return your bikes. You'll return with a feeling of satisfaction for your physical efforts and you will understand a lot more about Waihi's 140 year quest for gold!
Add a night or two stay to make the most of all there is to see and do in this rich part of Southern Coromandel. There are lots of options available - ask at the Waihi i-SITE.
TOUR BACKGROUND
Your Discover Hauraki Gold tour will unfold Waihi's unique gold story, from the early pioneering days through to the modern-day mining operations.
The discovery of gold-bearing quartz on Pukewa (Martha Hill) in 1878 started a journey that now spans three centuries.
Just a few years later, Martha Mine had become one the most important and productive gold mines in the world, and Waihi grew into a bustling, colourful community on the back of this new pioneering industry.
Gold mining still plays an important role in the town today. The Martha Mine Open Pit is just metres from the town centre and is easily accessible to the many thousands of visitors who take the opportunity to peer hundreds of metres down into the chasm each year.