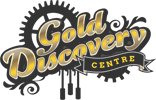 Gold Discovery Centre
HOLIDAY SEASON HOURS
The Gold Discovery Centre, Waihi Gold Mine Tours, Waihi Bicycle Hire and the Waihi i-SITE are all open from 9.00 am to 5.00 pm, 7 days per week, right through the summer season.
Note that we are operating two gold mine tours per day on weekends; 10.30 am and 1.30 pm, and one tour per day Monday to Friday; 1:00 pm.
We look forward to seeing you..

Ph: (07) 863 9015 for bookings and inquiries.
Email: info@golddiscoverycentre.co.nz
_____________________________________________________

Waihi gold story tours
UNCOVER WAIHI'S 140 YEAR
QUEST FOR GOLD
Take a Waihi Gold Story Tour to get the inside story and then get inside the fence
Try this 'hands-on' experience that guides you through Waihi's fascinating gold story that started in 1878, and still continues today.
WAIHI GOLD STORY TOUR
— The GOLDEN COMBO —
| | |
| --- | --- |
| Children Under 5 | Free |
| Children 5 to 14 | $29.00 |
| Adults 15+ | $65.00 |
| Family Pass (2A+2CH) | $159.00 |
| Students | $59.00 |
| Seniors 65+ | $59.00 |

Waihi has been famous for its gold since 1878 and we have a compelling story to tell. Now you can experience our story, that spans three centuries, at the award-winning Gold Discovery Centre.
Across the road from the iconic Cornish Pumphouse, the Gold Discovery Centre first welcomes visitors with its striking facade. This is something special!Inside, you'll find the Waihi Gold Experience which will immerse you in interactive activities. You'll be pushing hard against an air-leg drill that will shake your bones, just like a real drill. You'll lean on a plunger to trigger a simulated explosion down the gold mine, then for a change of pace you might try to beat the shady dealer at a game of Two-up.
You'll marvel at the intricate detail in the dynamic models then push the buttons to see what happens next. Open windows into the past and learn what it was like to grow up in a gold town, then crank the handle to discover the power of horses, steam and electricity.
The ghost theatre is unlike any other. Set in colonial Waihi, actors are brought to life by 3D holograms in a story inspired by real local characters. You'll get to know these townsfolk as they share their tales of love, war and social strife in early Waihi.
Just how much gold was in that two-tonne rock?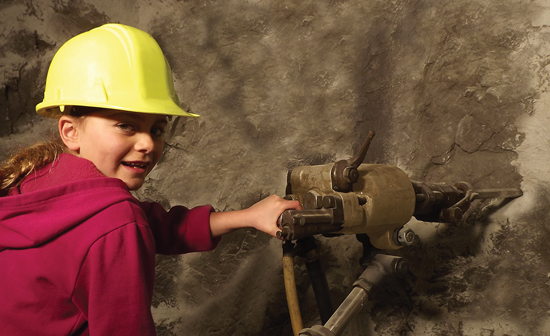 • How much gold and silver has the mighty Martha Mine has yielded?
• Why did many miners from yesteryear have no thumbs?
• How much gold is likely to be in each 100 tonne truck load of rock?

Although mining operations are ordinarily off-limits to the public, Waihi Gold Mine Tours can take you inside the fence to experience modern-day gold mining up close.
You'll be fitted out with safety gear as you board our comfortable van, given a safety briefing then taken inside the security fence to view the mine operations from the best available vantage points. You'll be shown every stage of the process from ore extraction and crushing, through to final processing. There is plenty of massive mining equipment on show too.
We'll relate colourful stories from the mine's past and answer any questions you may have about the modern operation.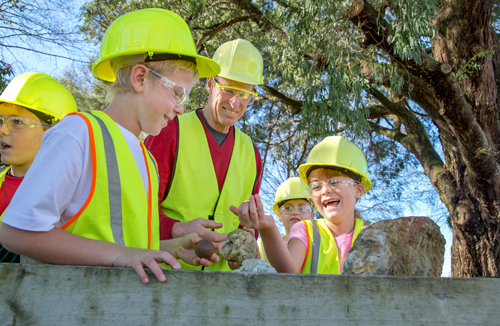 ___________________________________________________

THE OHINEMURI EXPLORER PACKAGE
[sorry, this offer is currently unavailable]
WAIHI GOLD EXPERIENCE
+ GOLDFIELDS RAILWAY
+ BULLSWOOL FARM

CLICK HERE
For more information
—————————————————————

WAIHI GOLD STORY TOURS
GROUP DISCOUNTS AVAILABLE.
BOOKINGS RECOMMENDED.
Ph: +64 (7) 863 9015

Ready to go exploring for gold? Any time is the perfect time for a visit. Plan a day, a weekend or even a week in Waihi now.
---
---
---
---